progeCAD 2019: What's new?
A quick tour of the main progeCAD 2019 new features. STEP/IGES Import-Export, IFC BIM Import, Civil/Survey DTM Features Slope and Sections, 4K display Support, Improved Xref, enhanced interface, CUI Editor etc.
progeCAD Professional: iCADLib
The iCADLib module enables you to store and organize a large number of CAD blocks. ProgeCAD includes more than 22,000 default blocks (architectural, electrical, mechanical, etc.). In addition, you can insert your own personal folders or download millions of blocks from the Traceparts and Cadenas websites.
progeCAD Professional: Traceparts
The Traceparts online CAD portal provides hundreds of supplier catalogs and more than 100 million CAD models and product datasheets in all sectors of industry. progeCAD offers a personalized and exclusive access to the Traceparts portal integrated in the iCADLib module.
The proved alternative to AutoCAD®, Windows 32/64 bit versions
More Info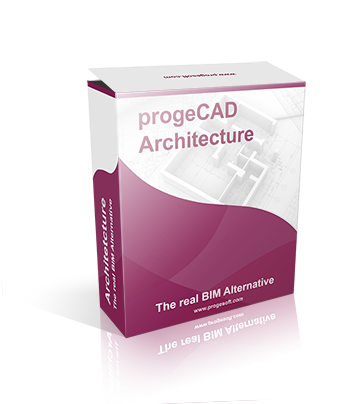 Building Information Modeling and AutoCAD® DWG compatible software for Windows
More Info